You guys… I LOVE Kabocha squash. I mean I honestly love all squash, it's one of the best parts of fall.. but Kabocha Squash is so delicious. I tried it recently for the first time, and I've been missing out all these years.
The consistency is more starchy (similar to that of a sweet potato) than it's butternut squash sibling, but it actually has less calories/carbs per serving * not that I calorie count* just an interesting point. You can also eat the skin! Making it incredibly easy to prepare.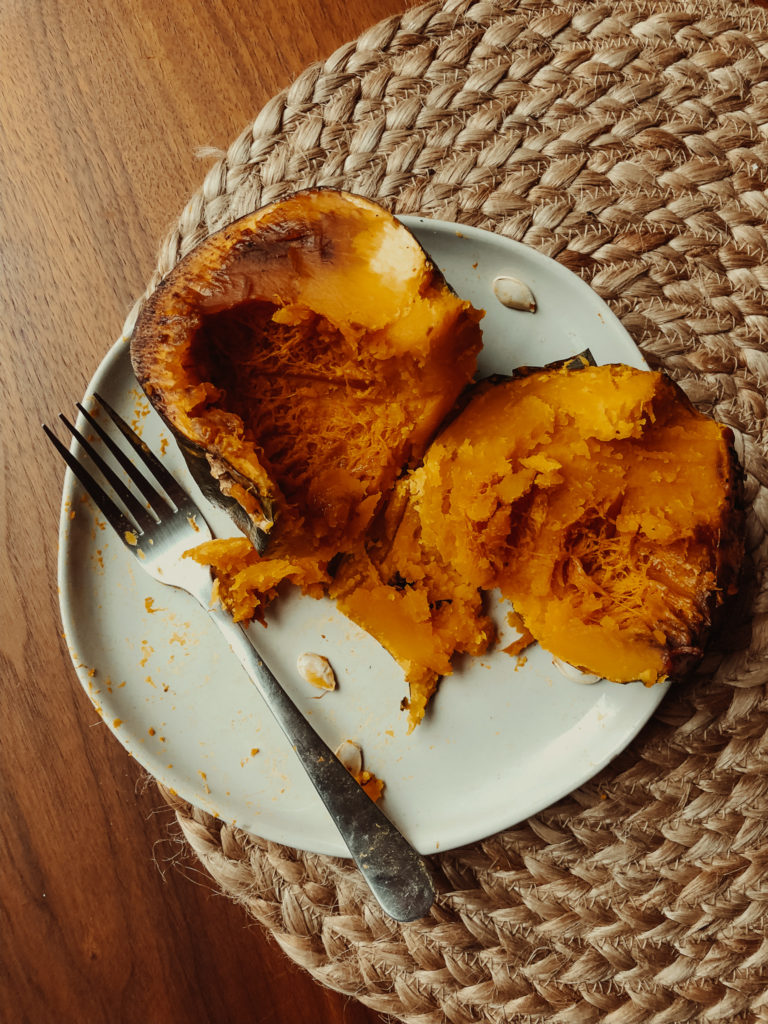 Since the weather has been so chilly, I've been craving all the warming foods. I was craving pizza and roasted veggies, so I made the best of both worlds by making a Kabocha Squash pizza! Just 3 ingredients is all you need for this plant-based, gluten-free, vegan pizza.
I used a Cali'Flour Pizza Crust, which as you may guess is made with cauliflower! I love these crusts. They are so great to have on hand for a quick, easy meal. The ingredients are so clean – no additives, gums, fillers, just real whole food ingredients.
This combo is truly amazing! If you try it out, be sure to tag me so I can see your creations 🙂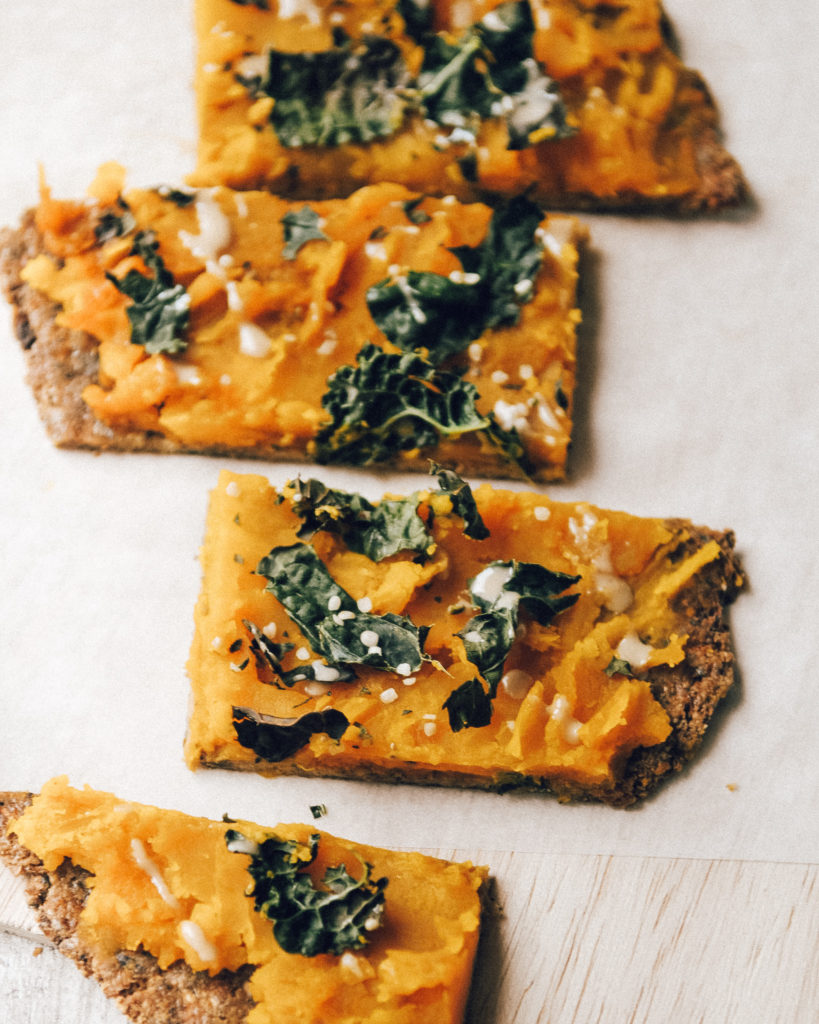 Kabocha Squash Pizza
Ingredients
1 Kabocha Squash
1 Head Green Kale
1 Cali Flour Foods Pizza Crust
tahini (optional)
Directions
Step 1

Turn oven to 375 F

Step 2

While oven is preheating, wash and scrub the outside of the Kabocha squash

Step 3

Slice Kabocha squash down the middle, then place each halve face down on a baking sheet lined with parchment paper

Step 4

Bake until soft (20-40 mins depending on size)

Step 5

When the squash has 10 minutes left to finish, add cauliflower pizza crust to the oven

Step 6

Wash, pat dry and de-stem the kale, then add it to oven for the last 5 minutes, remove everything from oven

Step 7

With a spoon, scoop out seeds from each side of squash and discard

Step 8

Using a fork, mash squash into a "spread" and spread it on pizza crust as you would a sauce

Step 9

Sprinkle the crispy kale on top, and drizzle with tahini

Step 10

Serve!