Smoothie bowls are my absolute favorite. I make them daily, sometimes even twice a day!! They are an amazingly easy way to pack in so many nutrients at one time, and they truly taste like dessert!
My staple ingredients are frozen banana (you could sub frozen coconut alongside the berries if you avoid adding banana to your smoothies) berries, leafy greens, and superfood powders.
What are superfoods? Superfoods are extremely nutrient dense foods, that pack a ton of nutrients into a each bite. Some of my favorites are Vital Proteins Spirulina, Maca and Cacao, all of which I used in this smoothie bowl!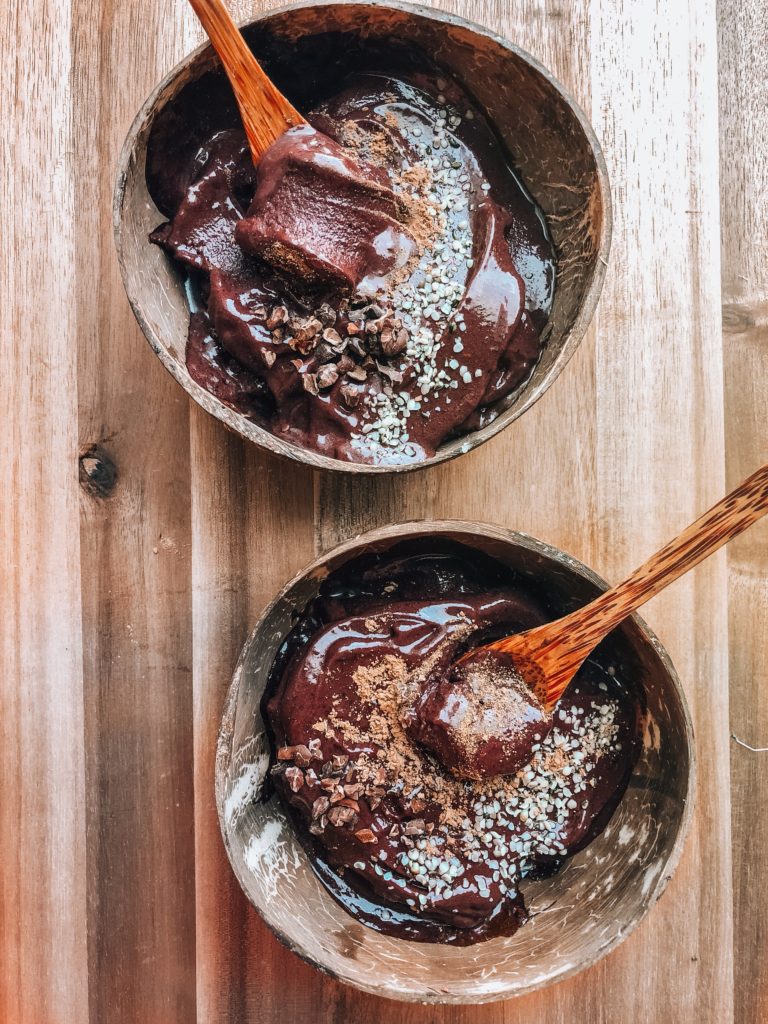 Maca: naturally boost energy and endurance (without caffeine) – opt for a gelatinized powder for easiest digestion!
Spirulina: Potent detoxifier, contains tons of nutrients, easily digestible source of plant based protein! I use Vital Proteins Spirulina capsules! When purchasing spirulina, knowing your source is extremely important! Vital Proteins sources locally from California, and makes their powered product into capsule form. This makes it easy to take daily without the harsh taste, but also easy to open up the capsules to incorporate into recipes!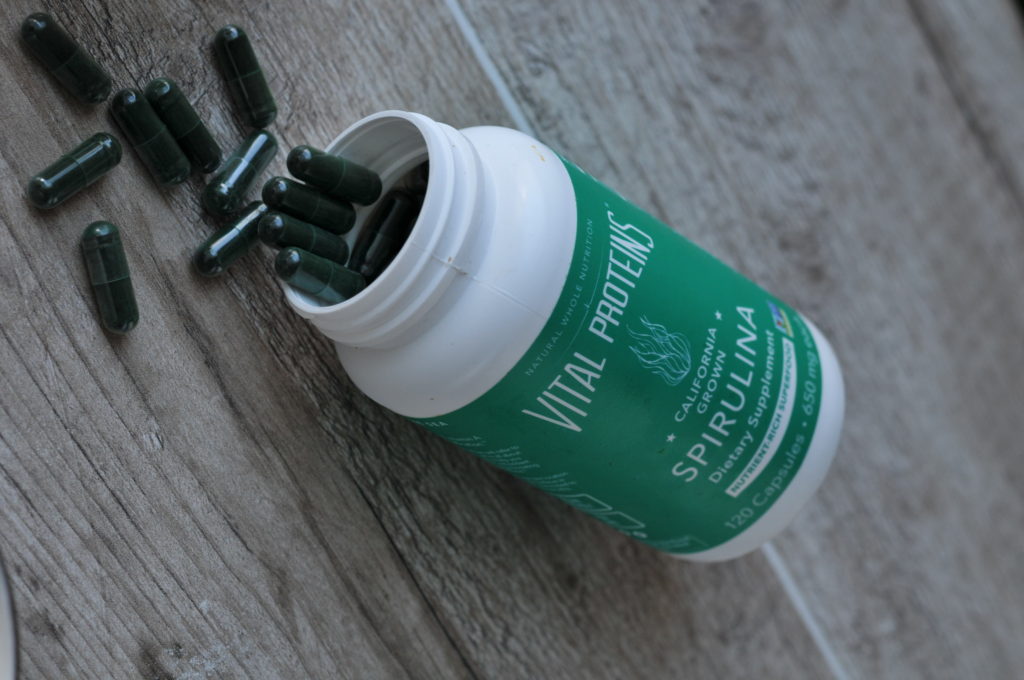 Cacao: Raw cacao has 40x the antioxidants as blueberries, is the highest source of plant-based iron, is packed with magnesium and calcium, and is a natural mood booster and anti-depressant. Where my chocolate lovers at!? When purchasing, opt for a powder that is unsweetened!
Smoothie Bowls are an amazing way to pack a ton of greens in, without tasting them! Using a high speed blender (like the Vitamix) helps to completely break down the greens so theyre easy to digest, but maintaining all of the nutrients while still keeping them raw. My go-to's are spinach or kale!
Try this smoothie bowl out for yourself; it tastes like chocolate ice-cream 😉
Superfood Smoothie Bowls
Ingredients:
2-3 frozen spotty bananas
1-2 emptied capsules of Vital Proteins Spirulina
1-2 Tablespoons Cacao powder
1/2 Tablespoon Maca powder (optional)
1-2 Cups of Plant Milk (less for a smoothie bowl, more for a drinkable smoothie)
Instructions:
Add all of the above ingredients into a high speed blender (add liquid first, greens on top, and frozen foods last to yield a smooth blend)
Blend on low, and slowly turn to high until all ingredients are blended
Pour, and Serve!
Makes 1-2 servings