Welcome to #TheMindBodyChallenge! Whatever your reason for reading this, I'm glad you're here! With January over (so crazy!) and the holidays behind us, I thought it would be a perfect time to kickstart a 30 day challenge. I want this challenge to help you prioritize healthy habits, which you can continue to implement into your everyday lifestyle beyond the next 30 days. I will be providing you with guidelines, but feel free to participate as much or as little as you'd like. Each day will have a nutritional aspect, a fitness/workout/movement component, and a mental health component. There will be no crazy strict diets, no mandatory workouts, and anything suggested is optional. But the more you put into these 30 days, the more you will benefit! I will be using the hashtag #themindbodychallenge on Instagram, where you can search anything challenge related! Use this hashtag through out the challenge and lets motivate each other 🙂
#Themindbodychallenge will emphasize a plant-based diet rich in colorful, wholesome fruits and vegetables, daily movement, and daily tasks to keep your mental health in check. While I will not provide you with a full on plan, I will provide you with samples, guidelines, and recipes throughout the 30 days! I want this to be customized to YOU, and I want this to be sustainable. YOU are in charge of what you're putting into your body, how much you move and whether you partake in self-care, with some guidance from me!
Each day, I will post on Instagram or Instagram stories with an optional way to sweat, a daily journal question, and a daily "task" to keep your mental health in check. I will also be posting recipes through out the week, and will be here for any questions along the way!
At the end of each week, there will be a giveaway! These giveaways will be full of awesome products from companies I truly love, that you will love too 🙂 As motivation through out the week, each time you post on instagram or stories sharing your participation in the challenge, you will be entered an EXTRA time in the giveaway for that week! I will be keeping track 🙂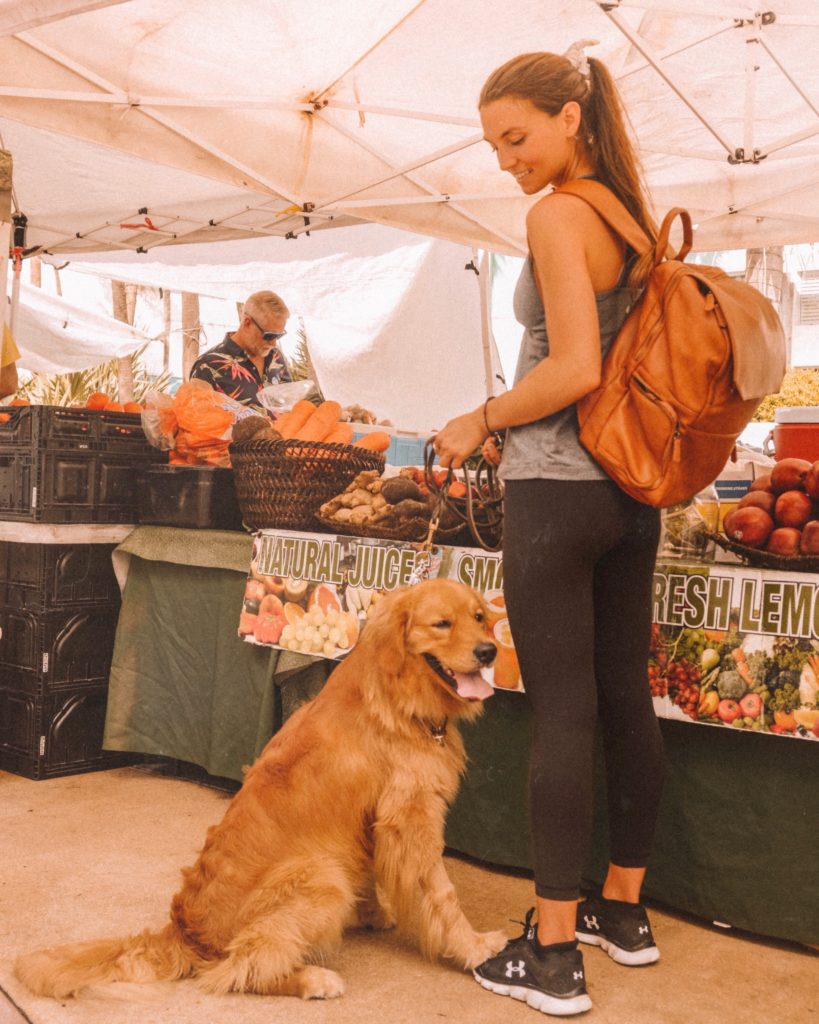 To prepare for the challenge:
Find a 32 oz bottle or glass (you can find a 32 oz mason jar for $1.99 at most grocery stores!) this isn't mandatory, but will be a huge help
Have anything to write in! A journal, a pen and paper – nothing fancy, this is just for you
Stock your fridge! Fill your fridge with your favorite vegetables and fruits (frozen is great too), aim to get as many colors as possible, with an emphasis on greens! Nut milks and nuts and seeds are great too (look for unsweetened plant milks and raw or activated nuts/seeds – avoid any added sugars, fillers and oils!)

When shopping, aim to shop the "perimeter" of the grocery store – this is where you'll find fresh, wholesome items, rather than processed. While I'm not restricting you, I challenge you to refrain from processed foods for the next month. When you're buying something, aim to buy ingredients that are made from real, whole foods. If you can't pronounce the ingredient and have never heard of it, it's probably best to avoid!

While buying organic is great for our bodies, I recognize it's not always great for our wallets. Just try to stick to the Dirty Dozen and Clean 15, but at the end of the day, do whatever you can do!
When you're making decisions on your diet, I want you to think of the mantra "you're either feeding disease, or you're fighting it" and let that guide you in your food choices. A bag of doritos isn't going to help your body fight a disease, whereas an array of fruits filled with vitamins, minerals, and antioxidants will. This doesn't mean you can't have treats or snacks along the way! There are plenty of healthy options, or healthier options out there.

Enlist a buddy!!

Your spouse, sibling, friend, co-worker – whoever it is, having an accountability buddy can go a long way! I also encourage you to post on Instagram throughout this challenge using the hashtag #themindbodychallenge – you can connect with other people participating, and meet some people in this community

Define your WHY: Think about WHY you want to start this challenge, and your goals for this upcoming month
#THEMINDBODYCHALLENGE GUIDELINES:
DRINK 32 OZ WATER IMMEDIATELY UPON WAKING! Fill a 32 oz mason jar with filtered water the night before and leave it next to your bed. Drink it upon waking! This resets your digestive system, flushes out toxins from your body, kickstarts your metabolism, clears your skin, hydrates your body – make this your one non-negotiable!
EAT SOMETHING GREEN EVERYDAY. Aim for a large (I mean large!) salad, filled with tons of leafy greens and your favorite vegetables. My favorite way to do this is to mash 1/2 an avocado in a bowl and then toss in tons of mixed greens and my favorite vegetables. If not a salad, opt for a green juice! Find what works for you. For your salads stick to dressings such as mashed avocado, cold pressed olive or flax oil mixed with a little apple cider or balsamic vinegar. For juices aim to make them mostly vegetables, with a little fruit if needed save your fruit for smoothies or eating whole!
EAT THE RAINBOW. Count your colors, not calories! I want you to focus on the type of food you're putting in your body rather than the number of calories it has. Focus on eating an abundance of different colored fruits and vegetables, and try to eat from each color of the rainbow daily, or as often as you can. Add in anything that works for you and leave out what doesn't, just try to eat as many nutrients as possible! The more colors = the more nutrients
PRACTICE MINDFUL EATING. Eat until you're 80% full. This will help you from overeating and mindless eating. You'll find that the more whole foods you're eating (i.e. fruits and vegetables) the more satisfied you'll be. You'll be fueling your body with nutrients, and will find your energy levels increase while your cravings decrease!
SWEAT DAILY! Lets aim for 30 for 30! 30 minutes of something active for the next 30 days. I will provide you with suggestions each day, but it's up to you how you move! It can be a walk, hike, spin or yoga class, playing with your kids, running up and down the stairs – anything to break a sweat!
DAILY SELFCARE/MENTAL HEALTH CHECK. I will be providing you with a journal question or activity each day! You can choose to do this, or find what works for you. If you're a busy Mom this might mean going into the bathroom alone for 5 minutes and doing belly-breathing, this might mean checking in with your sponsor daily or going to a meeting, this might mean meditating in the morning.
AIM TO GET 8 HOURS OF SLEEP! If you're a mama or parent, have a demanding job, or life just gets in the way, I get it! Do your best
HAVE FUN!!! This challenge is meant to be fun! It's not meant to be restrictive, demanding, time-consuming, or dreadful. I want you to have fun with this and implement these steps so it becomes part of your daily lifestyle.
"BONUS" GUIDELINES:
In addition to your morning 32 oz water, drink another 32 oz throughout the day!
Limit your caffeine intake to 1-2 cups a day! Replace more than that with water, tea, or real coconut water.
If it works for you and your schedule, try giving your digestive system a break by fasting from the hours 8 PM to 8 AM (or any 12 hour interval). You could start by trying this a few times a week, and see how it works for your body. The goal of this is to help curb late night bored eating, while giving your body and digestive system a chance to reboot and rest.
Break your fast (aka breakfast) with something wholesome each day. This is the first thing you're putting into your body, so the more nutritious the better! I like beginning my day with Celery Juice and 20 minutes later fresh fruit. Find what works best for you – it could be a smoothie, chia pudding, açaí bowl, coconut yogurt with fruit, ill provide some suggestions below!
Optional Celery Juice or Green juice 20 minutes before breakfast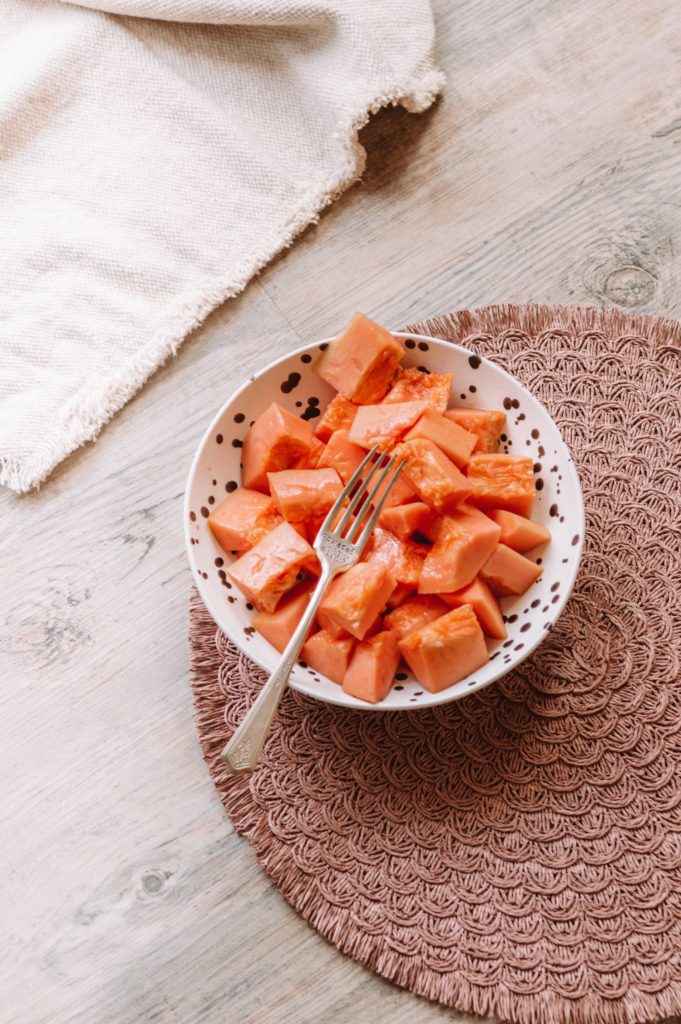 SAMPLE MEAL PLANS:
BREAKFAST:
Mono meal of fruit (eating a single fruit, better for digestion, for ex a bowl of papaya) or assorted bowl of fruit with a green juice or a green smoothie
Chia pudding (mix 1/4 c chia seeds with 1 cup of plant based milk, 1 T honey or maple syrup and vanilla extract) could also add flax, hemp seeds or some coconut flakes. Serve with a little coconut yogurt and some berries
Green Smoothie (base of water or coconut water, spinach, kale, banana or mango, green powder (optional), spoonful of chia or flax, ginger (optional)
Berry smoothie (base of water, coconut water or nut milk, 1-2 cups berries of choice, açaí (optional), 1 T nut butter, fresh or frozen spinach, optional scoop of "clean" protein powder
Coconut yogurt with rawnola or clean granola brand, some mixed berries and optional sprinkle of hemp or chia seeds
Avocado toast on sprouted or sourdough bread (or any brand with clean ingredients! can also make sweet potato toast)
LUNCH (8-16 oz of water 30 mins before eating, not during!)
If you want to eat raw until your last meal, you could have a mono meal of fruits, a smoothie, an açaí or smoothie bowl – anything with lots of fresh fruits and toss in some greens
Huge salad bowl! I mean huge. Mash 1/2 or 1 avocado into the base of a salad bowl, and then toss in tons of mixed greens until well coated. Add your favorite veggies (cucumber, tomato, olives, peppers, sweet potato, sprouts .. you get the point). Option to add a small handful of nuts and seeds and protein of choice. If adding additional dressing, only use 1/2 avocado to coat and drizzle cold-pressed olive or flax oil mixed with lemon juice, apple cider vinegar, or tahini
Buddha bowl (any greens – kale, spinach, chard; any base – choose from sweet potato or regular potato, quinoa, rice, or your favorite grain; healthy fats – seeds, avocado, handful nuts; dressing – drizzle of cold pressed olive or flax oil, lemon juice, tahini, coconut aminos, small drizzle of nut butter (depending on what else is in your bowl)
Lettuce or Nori Wraps – mash avocado into lettuce or nori wraps and pile them high with veggies! You can add sweet potato, cucumber, tomato, sprouts, red bell peppers (a yummy PB dipping sauce is to mix a little coconut aminos with a creamy almond or PB and a little water)
DINNER (8-16 oz water 30 mins BEFORE dinner)
Large Salad bowl (same as above) served with root veggies (winter squash, sweet or regular potatoes)
Cauliflower crust pizza (I like this brand!) with a clean pasta sauce and tons of veggies
Spaghetti squash with clean pasta sauce and tons of veggies added in (zucchini, broccoli, onions, any of your favorites)
Asian Stir Fry – lightly sauté your favorite veggies in coconut aminos (broccoli, carrots, onions, sweet potato, peppers, snap peas) and serve with rice, quinoa, sweet potato/winter squash or salad
These are just a few samples of the many combinations you can make! All of these recipes are SO simple, and take only a few minutes of prep work, and maybe some baking time. I want this month to be simple for you, with a focus on REAL, NUTRITIOUS ingredients. Whatever you put in your mouth is up to you! I will be providing recipes on my Instagram throughout the 30 days, but inspire each other with your creations by sharing what you make!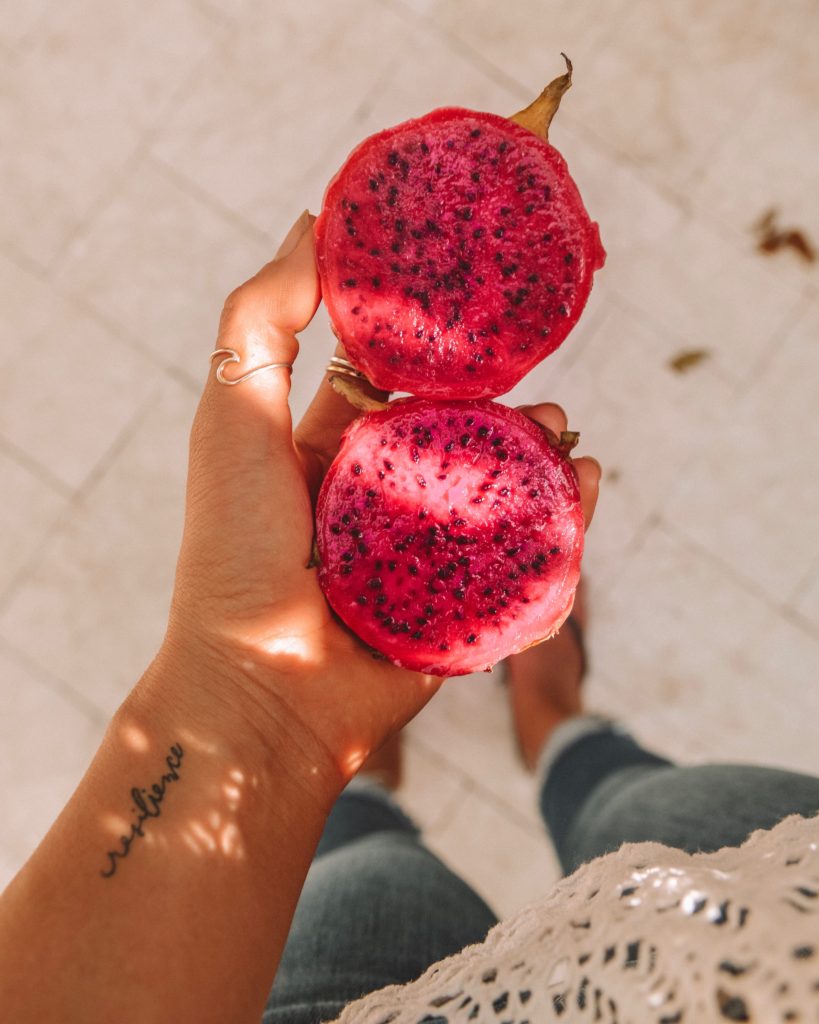 GROCERY GUIDE

Fruit (organic when possible but stick to clean 15 and dirty dozen!)
Organic Apples
Bananas
Avocado
Pineapple
Papaya
Mango
Organic Grapes (freeze them for snacks! tastes like candy)
Medjool Dates (love these for rawnola or protein balls)
Frozen Wild Blueberries

Organic berries (fresh or frozen)
Citrus season! lots of oranges, grapefruit, lemons, limes
Veggies (organic when possible but stick to clean 15 and dirty dozen!)
50/50 Blend Mixed Greens (I always buy the big container; cheaper)
Spinach (bulk container)
Sprouts
Organic Sweet potatoes (Japanese, purple & regular; im not a fan of regular potatoes but those are great too!)
Bulk Bag organic baby carrots (great for hummus and celery, on the go snacks)
Organic Loose carrots (stir frys, carrot fries)
Organic Loose beets (steamed or diced/baked)
Organic Ginger and turmeric (for smoothies or juices)
Cauliflower (cauliflower rice, cauliflower steaks, cauliflower mash – so many options)
Organic Broccoli
Organic Kale
Organic Cucumber
Artichoke
Asparagus
Celery (for juicing or snacks)
Bulk
Medjool Dates
Organic ground nut butters
Any nuts/seeds
Dried Beans for sprouting (can also buy canned)
Rolled Oats
Fridge/Freezer
Coconut Water (Taste Nirvana or Harmless Harvest)
COYO Coconut Yogurt
Nut Milks (I buy MALK because it has the cleanest ingredients)
Frozen Pitaya
Frozen Berries
Frozen Acai and coconut packets

PS I store all my nuts in the freezer! Keeps them fresher longer. Can store in the fridge too.
Herbs / Misc.
Cilantro
Parsley
Basil
Aloe Vera Leaf (or juice)
Liquid Chlorophyll (optional)F
Baking
Organic Apple Sauce
Organic Canned Coconut Milk
Cacao Powder
Vanilla Extract
Staples
Quinoa, Rice, or any grains
Plant Based Pastas
Tomato/pasta sauce
Nori Sheets
Rice Cakes
Coconut Aminos
Oils & Vinegars
Organic Extra Virgin Coconut Oil
Organic Tahini
Avocado Oil
Extra Virgin Olive Oil
Cold Pressed Flax Oil
If you would like more meals or shopping plans, let me know in the comments!
I will be posting tomorrow's daily movement, journal question, and mental health check in the morning – so be on the lookout! Are you ready for these next 30 days?!?! I can't wait to have you join 🙂